SECOM will provide some of our voice customers with an ATA for their analog phone services. The following procedure will walk you through the installation of the ATA device
Step 1:  Remove the Analog Telephone Adapter from its package. The following components will be included with your voice package:  Power Adapter, Ethernet Cable (Qty 2), Phone cable, default password card, and an Analog Telephone Adapter (ATA). Once all of the components have been removed, ensure none of the above items are missing.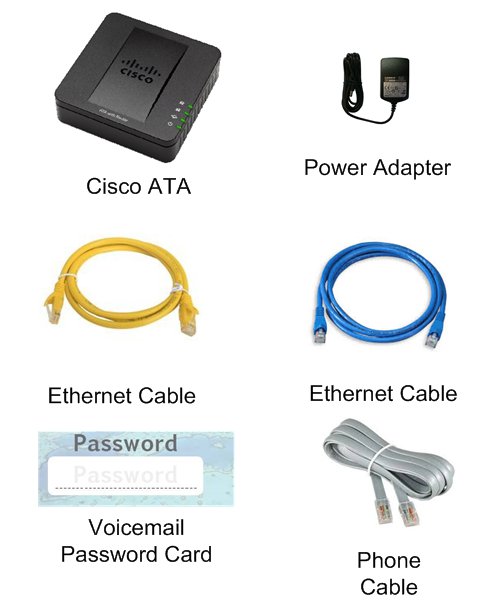 Step 2:  Plug the Power Adapter into your ATA.

Step 3: Plug the Internet Port of your ATA into your Subscriber Radio LAN Port using the included BLUE Ethernet Cable.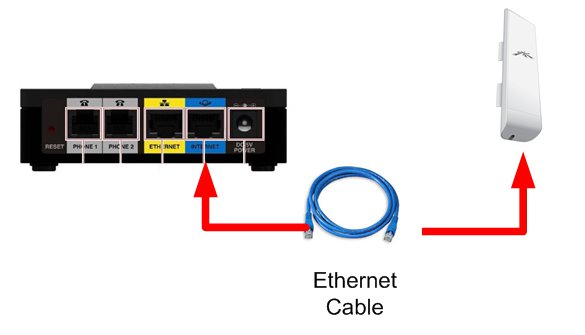 Step 4:  Plug the Ethernet port of your ATA into the "Internet/WAN" port of your router using the included Yellow Ethernet cable.  Optionally, if you do not have a router then this port can be plugged into your PC.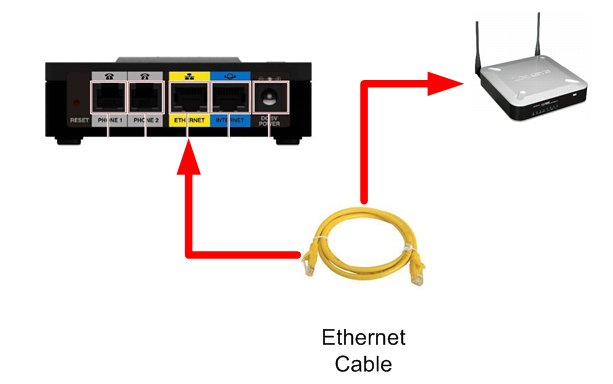 Step 5:  Plug your telephone into the Phone port that is labeled with your phone number. You may also plug your phone port into a fax machine. The port labeled Phone 2 is not used unless you purchased a second voice line from SECOM.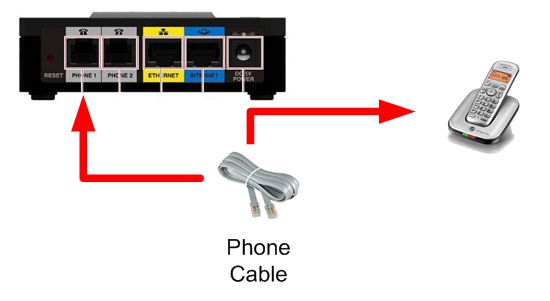 Step 6: Test your Internet and Voice services; for questions or concerns please call our email our technical support team at support@secom.net or you may call us toll free at 1-800-657-7149